Join us for two days of intensive rehearsals and workshops, culminating in a Choral Eucharist and Choral Evensong on Sunday 17 September. In William Byrd's 400th anniversary year, our focus is the music of Byrd and his predecessors and successors, alongside 21st-century choral music by Antony Pitts and First Nations composers Elizabeth Sheppard and Rhubee Neale.
10am Choral Eucharist and 4pm Choral Evensong – flexibility to sing in one or both services
Hone your ensemble-singing skills with like-minded musicians in Melbourne's iconic Anglican Cathedral
Gain an introduction to reading early editions and manuscript facsimile partbooks
Refine your singing technique through vocal warm-ups and exercises
Work with international conductor and composer Antony Pitts (Director) and St Paul's Cathedral Leading Musician Emma Warburton (Program Coordinator and Vocal Coach)
Full price: $260
Student/Concession price: $195
Bursaries and scholarships available
Apply online:
https://www.tonus.au/toneup-apply-melbourne
Friday 15 September: 1400–1700 (optional) and 1800–2100
Saturday 16 September: 1000–1300 and 1400–1700
Sunday 17 September: 0845–1130 (10am Choral Eucharist) and/or 1300–1715 (4pm Choral Evensong)
Repertoire includes:
William Byrd: Selections from Masses for three, four, and five voices
Magnificat and Nunc Dimittis (Third Service)
Ne irascaris, Domine from early and modern editions
Robert Parsons: Ave Maria from manuscript facsimile partbooks and modern edition
Elizabeth Sheppard & Rhubee Neale: As I Walk
Antony Pitts: Gloria from Canticles of Living Hope (choral edition premiere)
Lord, who by Thy Perfect Offering
Orlando Gibbons: Selections from Hymnes and Songs of the Church (as released on
NAXOS, sung and played by TONUS PEREGRINUS)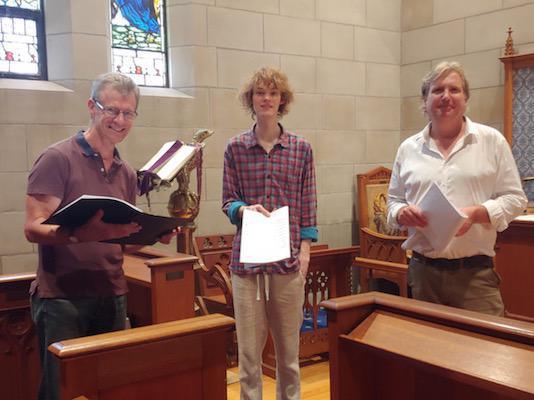 Antony Pitts – Director
International conductor, composer, and producer Antony Pitts has over 30 years' experience in choral directing, founding TONUS PEREGRINUS while at New College, Oxford, and leading The Song Company, Australia's national vocal ensemble, as Artistic Director for seven years.
Formerly a Hampton Court Chapel Royal treble, New College Oxford Academic and Honorary Senior Scholar, Royal Academy of Music Senior Lecturer, and BBC Radio 3 Senior Producer, his music has been performed at London's Wigmore Hall and Westminster Cathedral, Amsterdam's Concertgebouw, Berlin's Philharmonie Kammermusiksaal, and the Sydney Opera House, including a 50-part motet commissioned by Sydney Philharmonia Choirs, called XLX – Mente cordis sui.
Antony is skilled in inspiring confidence and bringing out the best in all he works with, nurturing singers 'development through community workshops and training programs for emerging artists. Amateur and professional singers alike can refine their skills through Antony's intimate musical knowledge, unique approach to historically informed performance from original notation, and extensive performance and recording experience in diverse genres.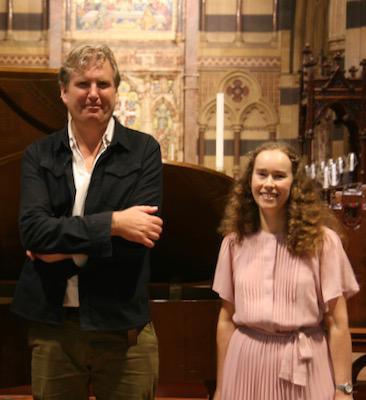 Emma Warburton – Program Coordinator and Vocal Coach
St Paul's Cathedral Leading Musician, Emma Warburton, is a contralto soloist, chorister, and singing teacher. She studied voice with Suzanne Johnston at the Melbourne Conservatorium of Music, attaining a Bachelor of Music (Degree with Honours) in Performance. Emma has sung as a Choral Scholar with the Choir of Trinity College, Melbourne, an Ensemble Artist with The Song Company, and a Soloist in the St John's Southgate Bach Cantata Program. She is currently a Lay Clerk at St Paul's Cathedral, a Soloist at the First Church of Christ, Scientist, Melbourne, and sings with chamber choirs Ensemble Gombert and Polyphonic Voices, and vocal consort Alchemy.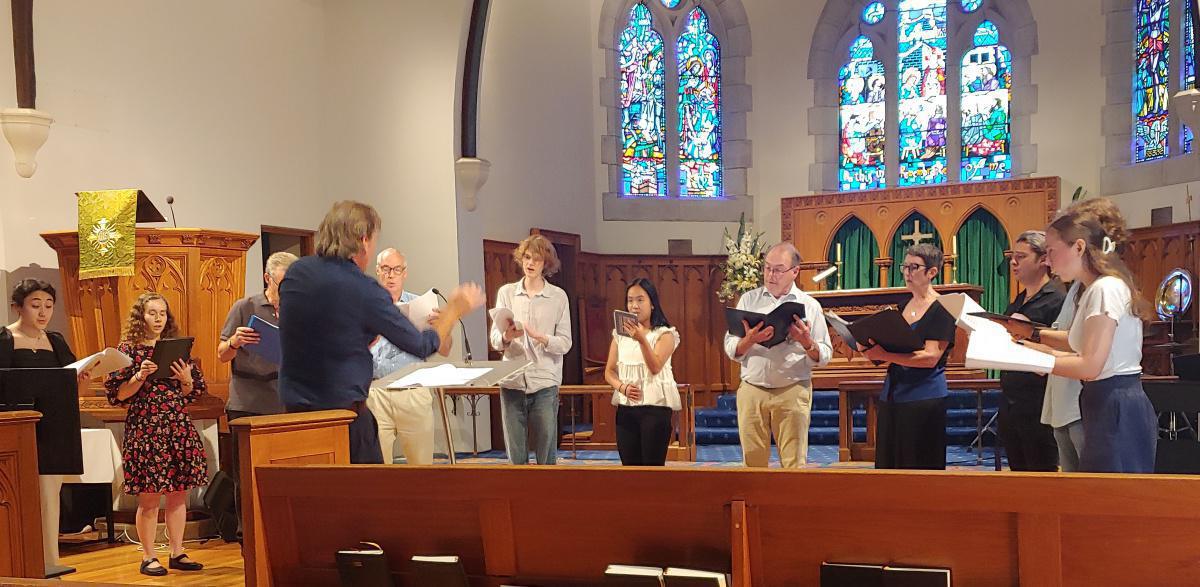 ¡TONE UP!
"A truly unforgettable experience, both as to learning and enjoyment. Antony's knowledge and experience stood out clearly, as did his patience. I would be happy to recommend the workshop and thoroughly enjoyed the company and the enthusiasm of everyone who took part."
(Bob Jordan, participant in the inaugural ¡TONE UP!, Sydney, Jan 2023)
TONE-UP-BROCHURE-Melbourne-September2023